What are the ethics of business, and why are they important? Let's face it; the business world is cut-throat, deceptive, and often downright ruthless. There needs to be some code to follow, or else everyone will focus on their gains at the cost of everyone else. From a moral viewpoint, there are things we can and cannot do as well as things that are right or wrong in most circumstances. These ethical principles help us understand how we should behave in a given situation to know what is right and wrong. When you understand what is right and wrong in the business world, you can protect yourself from people who might try to take advantage of you.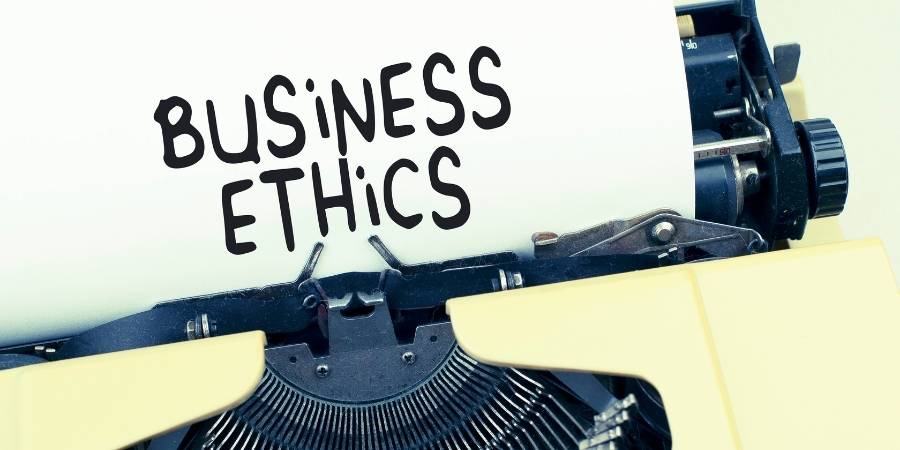 What Are the Business Ethics Principles
Before diving into the different business ethics and what they mean, let's first cover what ethics are. Ethics are the principles that govern the way people behave in a social or professional setting. Ethics are more than just rules you must follow; they are a code you must follow because it's the right thing to do. The most important thing to remember about ethics is that they are contextual. What is right in one situation may be wrong in another. And vice versa.
Honesty in Communication
One of the essential business ethics principles is honesty when communicating with people. Communication is one of the most important aspects of human relationships in general, and it plays a crucial role in business. For example, when negotiating with a client, you have to be honest about your product or service and your terms. You must also be honest about your skills and what you can or cannot accomplish. You could lose a potential deal if you are too modest and understate your worth.
In the same way, if you are too boastful, you may scare away a client who would otherwise be interested in your work. When you talk with your employees or colleagues, you should also be honest and direct with them.
Fairness and Transparency
Another essential business ethics principle is fairness and transparency. In a competitive business world, you will likely find yourself in a situation where you are competing with other businesses for clients. Therefore, you need to be as fair and transparent as possible. This means that you should only offer a product or service that you can deliver and are proud of. It would be best if you only charged a price that reflects the actual value of your work. It would be best if you were as transparent as possible when dealing with clients. All this will help ensure you keep your reputation as a business that provides excellent value for a fair price. If you are transparent and honest, you will gain the trust of your clients.
Environmental Stewardship
Another essential business ethics principle is environmental stewardship. An increasing number of businesses are aware of the negative impact that their actions have on the environment. Therefore, they are actively taking steps to reduce their impact on the planet. When working with clients, you should follow this business ethics principle by using eco-friendly products and services with a small carbon footprint. You should also select environmentally responsible clients, so you do not have to worry about the negative impact of working with them. This will help to ensure that you leave the planet in better shape than you found it.
Fair Employment Practices
Finally, another essential business ethics principle is to ensure that you follow fair employment practices. This means that you should make sure that your company treats its employees fairly. It would be best if you were sure to pay them a fair wage and offer them health benefits. It would be best if you also provided them with enough vacation time to relax and rejuvenate. It would be best if you also were sure to treat all your employees as equals, regardless of their position. It would be best if you did not treat your managers better than your other employees.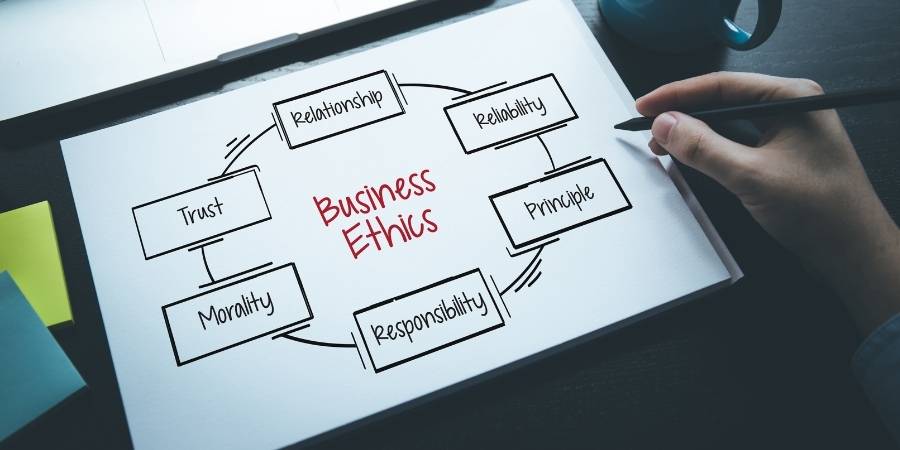 Conclusion
The ethics of business are what separate a good businessman or woman from a great one. To succeed in the business world, you need to understand what is right and wrong. The only way to do this is by following the business ethics principles. And if you want to follow these principles, you must learn what they are.